Search...
Refine Search

The Plassey Portfolio, National Technology Park, Castletroy, Limerick

POA

Investment Property For Sale | 5185 sq. feet (481.67 sq. metres)
Overview
Description
Prime Office Investment Opportunity (For Sale by Private Treaty)In various Lots. 
(Tenants not Affected)

3 prime Grade A Landmark Office Buildings extending to approximately 
12,396 sq. metres (133,432 sq. feet) of office space on a High Profile 
Site of 3.07 Hectares (7.58 Acres).

Generous Parking Provision with approximately 650 car spaces on site.

Located on the Principal IDA Business Park in the Mid-West of Ireland 
and adjacent to University of Limerick.

Modern Specification throughout with majority of fit-outs being 
completed post 2011.

Efficient Floor Plates with primarily open plan layout with existing 
occupier floor plates ranging from 406 sq. metres to 1,306 sq. metres.

The portfolio is currently 92% occupied with an attractive 930 sq. metre 
floor plate available to lease.

Recent lettings completed with both DAA Plc and Cook Medical both tenants 
due to commence fitting out in mid-2017.

€672,608 of current rental income subject to upward only rent review.

Current Rent of €1,844,242 per annum from a high quality tenant line up,
with potential to increase Income by Asset Management & letting of unoccupied 
office space.

High Profile Office Occupiers including; Cook Medical, Northern Trust Bank, 
DAA Plc, Icon, Xperi, Enet, Gilt Groupe & QAD.

Modern Buildings with Clive House being developed in 2015 by Brookvale Group.
Features
Prime Office Investment Opportunity (For Sale by Private Treaty)In various Lots. 
(Tenants not Affected)

3 prime Grade A Landmark Office Buildings extending to approximately 
12,396 sq. metres (133,432 sq. feet) of office space on a High Profile 
Site of 3.07 Hectares (7.58 Acres).

Generous Parking Provision with approximately 650 car spaces on site.

Located on the Principal IDA Business Park in the Mid-West of Ireland 
and adjacent to University of Limerick.

Modern Specification throughout with majority of fit-outs being 
completed post 2011.

Efficient Floor Plates with primarily open plan layout with existing 
occupier floor plates ranging from 406 sq. metres to 1,306 sq. metres.

The portfolio is currently 92% occupied with an attractive 930 sq. metre 
floor plate available to lease.

Recent lettings completed with both DAA Plc and Cook Medical both tenants 
due to commence fitting out in mid-2017.

€672,608 of current rental income subject to upward only rent review.

Current Rent of €1,844,242 per annum from a high quality tenant line up,
with potential to increase Income by Asset Management & letting of unoccupied 
office space.

High Profile Office Occupiers including; Cook Medical, Northern Trust Bank, 
DAA Plc, Icon, Xperi, Enet, Gilt Groupe & QAD.

Modern Buildings with Clive House being developed in 2015 by Brookvale Group.

For More Information log on to:  www.theplasseyportfolio.com
BER Details
Viewing Details
Strictly by appointment with Sole Sales Agent, Power & Associates
Property Agent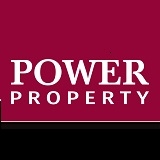 Contact me with regard to this or any of our listed properties on Daft.ie